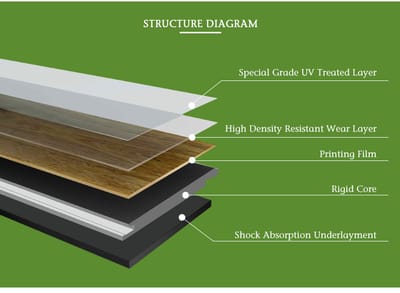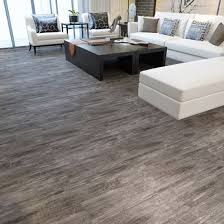 Discover Why SPC is the Only Choice:
SPC rigid vinyl flooring, also known as Rigid Vinyl Plank is based on a high tech development of a new environmentally friendly flooring which is 100% formaldehyde free. Unlike laminate flooring, spc rigid vinyl flooring is produced with 100% virgin PVC.

SPC's core layer is comprised of limestone, it has a higher density in comparison to WPC, though is thinner overall. This makes it more durable compared to WPC. Its high density offers better resistance from scratches or dents from heavy items or furniture being placed on top of it and makes it less susceptible to expansion in cases of extreme temperature change.
• Plank Dimensions: 7" x 48"
• Virgin Grade SPC Vinyl Flooring with Padding Attached
• Thickness: 5.5mm with attached IXPE Backing
1.5mm IXPE Pad Attached
• Wear Layer: 22mil Commercial Grade
• Construction: SPC Rigid Core
• Installation: Floating Click Lock
• Usage: Commercial 30 Year Warranty/Lifetime Residential Warranty
• Surface: Ceramic Bead
IXPE Underlayment Features:
Closed cell structure will not absorb moisture or promote mildew growth as compared to other natural underlayments
Hypo Allergenic and Comfortable Under Foot
Superior Sound Deadening Qualities and Approved Over Radiant Heat
Can Go Over All Types of Sub Floors and Existing Hard Surface Flooring